Rene Lewis Pfister
Rene Pfister's performances have included over 300 original songs, 30 musical adaptations, and 25 years of cabaret. As Artistic Director of the Berklee Theater Arts Collaborative, Rene has brought together world-renowned Berklee theater faculty to create a training program dedicated to the development and professional success of new musical theater writer/performers. As a member of the voice faculty at The Berklee College of Music, he teaches classes in musical theater, acting, and directs The Musical Theater Ensemble and The Theater for Your Audiences ensemble. Rene has produced and directed performances on the Berklee Performance Center mainstage since 2011, including the world debut of the new musical The Kiss in 2017 and his own musical adaptation of Shakespeare's Midsummer Night's Dream A Little Mischief in 2015. Rene graduated cum laude from Berklee College, and studied with master teachers from Stella Adler, Circle in the Square Playhouse, and Shakespeare & Company. His vocal training includes work with Paul Harman, Jean McLelland, Ellie Stone, and Matt DiBatista . He has acted, music directed, and directed regionally in Massachusetts, Connecticut, and New York and has appeared on stage in the 30th Anniversary European Tour of Hair and in Oh, Figaro! with The National Theater of the Deaf's U.S. touring company.
As a solo artist and teacher he has worked throughout New England, India, Africa, and China, appearing at peace conferences, colleges, summer camps, and schools to teach and perform his unique brand of music and theater. A multi-instrumentalist, Rene was the violinist, keyboardist, and vocalist in the folk duo BROTHER BLISS and the quartet THE BROADWAY UNDERGROUND in New York City as well as the front man/violinist for the band PARIS.
In 2015 Rene was awarded the Guilford Residency from Berklee College of Music and created his Alice in Wonderland Storybook Musical recording released in 2017. For more information on Rene's music go to RenePfisterMusic.com.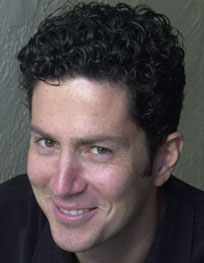 Jan Mankowsky
Co-producer and co-writer Jan Mankowsky has over 30 years of experience in stage management, set construction and prop creation. Jan has worked with the Hampshire Shakespeare Theater as an actor, producer, stage manager and horse trainer. She has built sets for many shows and theater companies including the Worcester Foothills Theatre Company and Westfield Children's Theater.
Jan is currently the Props Designer for the Berklee Theater Arts Collaborative. Jan's work has appeared in the Berklee Performance Center since 2011 in numerous shows including Chicago, Hair, Caberet, City of Angels, Legally Blonde, In the Heights, and The Kiss.
Jan has been featured in a number of Make your life a Musical shows. In 1999 she starred as Pinocchio in the Concord Youth Theatre Guest Artist Series. Since that time she has worked as a lyricist/librettist for the Concord Youth Theater creating original family musicals with Pfister and documenting their work there. Her additional performances include the title role in We're Going to the Therapist and Elf in Gay Country Christmas with the A.P.E. Performance Project in Northampton. Jan has studied voice with Kate O'Connor, Jeanne McLelland, and Matt DiBatista, as well as acting, improvisation and movement with The Hampshire Shakespeare Theatre Company.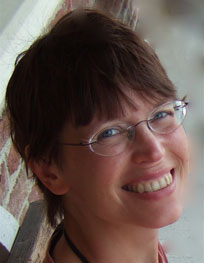 Pfister & Mankowksy
Rene Pfister and Jan Mankowsky first collaborated together in 1999 on A Little Mischief…a musical adaptation of A Midsummer's Night Dream with the Hampshire Shakespeare Company in Northampton, MA. Since then they have written and staged 15 new works that have been performed throughout New England including Emperor's New Clothes, Robin Hood, The Pied Piper, Alice in Wonderland, Jack and the Beanstalk, and Hansel and Gretel. Their venues include Riverside Theater Works, Concord Youth Theater, Summer Fenn, Open Door Theater, and the Berklee Performance Center. Their cabaret works Gay Country Christmas and We're Going to the Therapist have been featured with A.P.E Performance Project.
Pfister and Mankowsky's production of Alice in Wonderland premiered with Riverside Theatre Works (voted Best Theatre in Boston in 2006), and in Fall 2017 will debut as the Alice Storybook Musical recording available for download on RenePfisterMusic.com. They have written seven musicals for the ReACT Theatre Project: The Tempest, A Midsummer Night's Dream, Twelfth Night, Much Ado About Nothing, Romeo and Juliet, Hamlet, and Love's Labours Lost. In 2009 the Open Door Theater presented a 90 person cast of their family musical The Pied Piper and each year as part of the Berklee TYA program one of their musicals appears at the Berklee Performance Center.
Mankowsky and Pfister also created An American Town a musical celebration of life in the town of Lincoln, Massachusetts. Sponsored by the Lincoln Cultural Arts Council, the Bemis Hall Lecture series, and the Lincoln Players and performed at Codman Farm. To make a musical of your town or get a video of the show contact us.