What people are saying
"Whether you want people to dance or cry, laugh or sing, his tunes work their magic and stay with you long after the event is through."
– Sara Martin, Founder and Director, ReACT Theatre Project
"MAKE YOUR LIFE A MUSICAL is the most original, creative, wonderful gift that I could have given my husband for his 50th birthday. It was one of a kind."
"Perfect in every way. Our kids are so proud of what they did for their father. Instead of a present they gave him pride. When they sang "My Dad," all the father's in the audience were fighting back the tears. Fred was overwhelmed. Next thing we know everyone's up on their feet cheering. It was magical."
– Kristy Smerlas, Wife of Radio Personality and NFL great Fred Smerlas (Listen to "My Dad" see below)
"He worked with my children, listening to what inspired and moved them and created a song that is our family anthem - 'The Mager-Garfield Groove'".
– Amy Mager, Satisfied Parent"
"'My Quiet Hero' was the most meaningful gift I could have ever given my father. Rene wrote the song as if my father was his father too."
–Rachel Reef-Simpson, Loving Daughter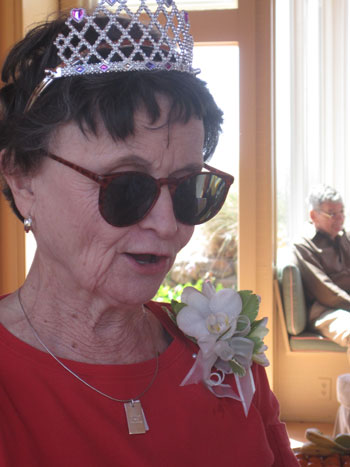 Song Samples
| Title | Description | Song clips |
| --- | --- | --- |
| I Married a Nose Tackle | Created as part of a FAMILY PACKAGE, this song is sung to a former NFL player by his wife with the kid's help. | Listen |
| My Dad | Written so that three children could sing a tribute to their dad. It's one of the songs in a FAMILY PACKAGE. | Listen |
| Comfort | A wedding party planned an event where the bride's side of the family and the grooms side of the family all met at the top of a mountain. This song, Comfort, was created and professionally performed as part of the PERFORMANCE PACKAGE to celebrate that unique ceremony. | Listen |
| Beautiful | Beautiful is a sample of a song in a PERFORMANCE PACKAGE written for a young woman on her graduation day from a close friend of the family. It's performed professionally. | Listen |
| Alley Oop | This song was created for someone with a love of old MGM musicals. In this BROADWAY PACKAGE we wanted to conjure up the image of the song and dance man falling for the girl, literally. | Listen |